2013 SEFCON IV Speakers & Bios


Hon. Gary Gensler
Chairman, US Commodities
Futures Trading Commission
Gary Gensler was sworn in as the Chairman of the Commodity Futures Trading Commission on May 26, 2009. Chairman Gensler previously served at the U.S. Department of the Treasury as Under Secretary of Domestic Finance (1999-2001) and as Assistant Secretary of Financial Markets (1997-1999). He subsequently served as a Senior Advisor to the Chairman of the U.S. Senate Banking Committee, Senator Paul Sarbanes, on the Sarbanes-Oxley Act, reforming corporate responsibility, accounting and securities laws.
As Under Secretary of the Treasury, Chairman Gensler was the principal advisor to Treasury Secretary Robert Rubin and later to Secretary Lawrence Summers on all aspects of domestic finance. The office was responsible for formulating policy and legislation in the areas of U.S. financial markets, public debt management, the banking system, financial services, fiscal affairs, federal lending, Government Sponsored Enterprises, and community development. In recognition of this service, he was awarded Treasury's highest honor, the Alexander Hamilton Award.
Prior to joining Treasury, Chairman Gensler worked for 18 years at Goldman Sachs, where he was selected as a partner; in his last role he was Co-head of Finance.
Chairman Gensler is the co-author of a book,
The Great Mutual Fund Trap
, which presents common sense investment advice for middle income Americans.
He is a summa cum laude graduate from the University of Pennsylvania's Wharton School in 1978, with a Bachelor of Science in Economics and received a Master of Business Administration from the Wharton School's graduate division in 1979. He lives with his three daughters outside of Baltimore, Maryland.
---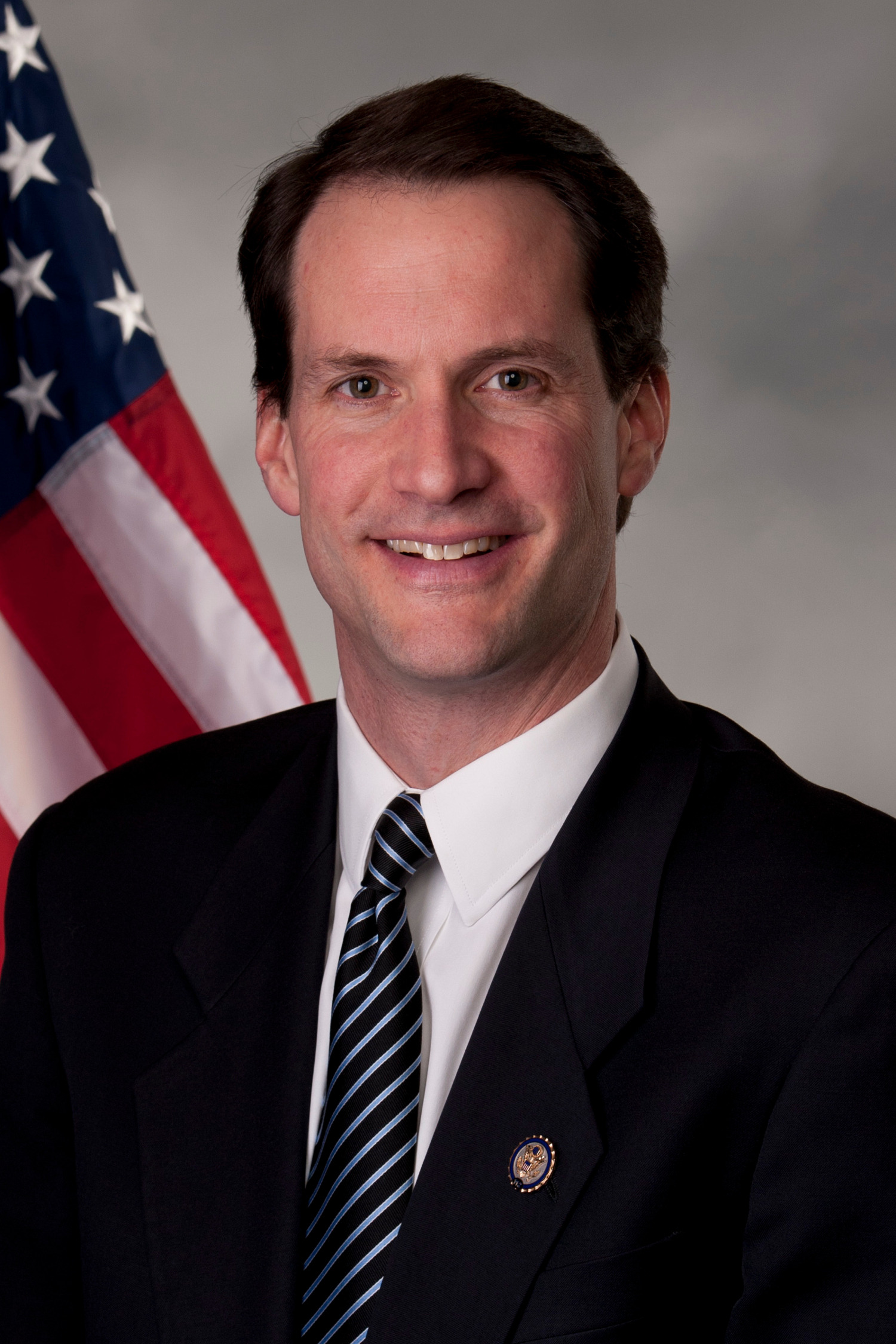 Hon. Jim Himes
Representative, US Congress (D Conn-4);
Member, Committee on
Financial Services
Jim Himes represents Connecticut's 4th District in the United States House of Representatives. He is currently serving his second term in Congress and is a member of the House Committee on Financial Services.
Jim grew up as the child of a single working mom in a small town. As a member of Congress, Jim works hard to provide all American children the same opportunities he had to succeed: access to a first-rate public school, affordable and effective health care, a decent and safe home, and a supportive community.
Born in Lima, Peru in 1966 to American parents, he spent the early years of his childhood in Peru and Colombia while his father worked for the Ford Foundation and UNICEF. As an American abroad, Jim grew up fluent in both Spanish and English and was raised with an awareness of the unique position of the United States in the world. At the age of ten, Jim moved with his mother and sisters to the United States.
Jim graduated from Hopewell Valley Central High School and then attended Harvard University. After completing his undergraduate work, Jim earned a Rhodes Scholarship, which enabled him to attend Oxford University in England where he continued his studies of Latin America, including research in El Salvador.
Prior to his service in Congress, Jim ran the New York City branch of The Enterprise Community Partners, a nonprofit dedicated to addressing the unique challenges of urban poverty. Jim's team led the way in financing the construction of thousands of affordable housing units in the greater New York metropolitan region, often using new green technologies to achieve energy efficiency and reduce utility costs.
Jim's experience at Enterprise spurred his involvement in politics. Putting his expertise in affordable housing to work, Jim served as a Commissioner of the Greenwich Housing Authority, ultimately chairing the board and leading it through a much-needed program of reforms. Jim went on to become an elected member of his town's finance board, setting tax and budget policy for Greenwich. Jim has also served as Chair of his local Democratic Town Committee, organizing others in the community to become more active in the political process.
Jim began his professional career at Goldman Sachs & Co. where he worked his way up to Vice President over the course of a 12-year career. There he worked extensively in Latin America and headed the bank's telecommunications technology group.
Jim lives in Greenwich with his wife Mary and two daughters Emma and Linley.
---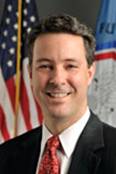 Hon. Scott O'Malia
Commissioner, US Commodities
Futures Trading Commission
Scott O'Malia was confirmed by the U.S. Senate on October 8, 2009, as Commissioner of the Commodity Futures Trading Commission, and was sworn in on October 16, 2009. He is currently serving a five-year term that expires in April 2015.
Born in South Bend Indiana and raised in Williamston, Michigan, Commissioner O'Malia learned about commodity prices firsthand growing up on a small family farm. As a Commissioner of the Commodity Futures Trading Commission (CFTC), he brings both his agricultural background and experience in energy markets, where he has focused his professional career.
Before starting his term at the CFTC, Commissioner O'Malia served as the Staff Director to the U.S. Senate Appropriations Subcommittee on Energy and Water Development, where he focused on expanding U.S. investment in clean-energy technologies, specifically promoting low-cost financing and technical innovation in the domestic energy sector.
From 2003 to 2004, Commissioner O'Malia served on the U.S. Senate Energy and National Resources Committee under Chairman Pete Domenici (R-N.M.), as Senior Policy Advisor on oil, coal and gas issues. From 1992 to 2001, he served as Senior Legislative Assistant to U.S. Sen. Mitch McConnell (R.-Ky.), now the Senate Minority Leader. During his career, O'Malia also founded the Washington office of Mirant Corp., where he worked on rules and standards for corporate risk management and energy trading among wholesale power producers.
In his time at the CFTC Commissioner O'Malia has advanced the use of technology to more effectively meet the agency's oversight responsibilities and is seeking the reestablishment of the long dormant CFTC Technology Advisory Committee (C-TAC). As Chairman of the newly reinstated Committee, Commissioner O'Malia intends to harness the expertise of the C-TAC membership to establish technological 'best practices' for oversight and surveillance considering such issues as algorithmic and high frequency trading, data collection standards, and technological surveillance and compliance.
Commissioner O'Malia earned his Bachelor's Degree from the University of Michigan. He and his wife, Marissa, currently live in Northern Virginia with their three daughters.
---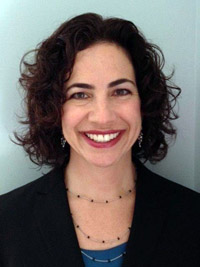 Jacqueline Mesa
Senior Vice President, Director of International Relations and Strategy,
Futures Industry Association
Jacqueline Mesa joined the Futures Industry Association in June 2013 and is responsible for helping develop, implement and manage FIA's global regulatory and policy agenda.
Prior to joining FIA, Mesa served in various positions at the US Commodity Futures Trading Commission, including as Director of International Affairs from 2006-2013. As director, she was the principal advisor to the Commission on international policy. She also represented the CFTC before international organizations and served as Chairman of the International Organization of Securities Commissions Committee 7 on Commodity Derivatives Regulation.
Mesa received her B.A. degree in International Affairs at Rhodes College in Memphis, Tennessee and her Juris Doctor degree from the University of Missouri School of Law.
---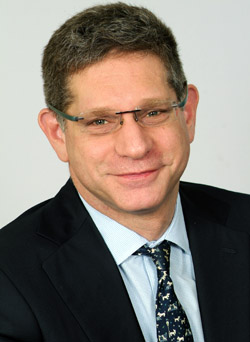 Jeffrey Maron
Managing Director
Markit
Jeffrey Maron is a managing director with Markit, responsible for pretrade product management for MarkitSERV. Prior to joining Markit in 2012, he was at GFI from 2006 – 2012 where he was the global head of administration for eCommerce and before that, the head of trading systems, North America. Before joining GFI he was head of the exchange division at SuperDerivativesfrom 2005 – 2006 and prior to that he was chief content officer, at Moneyline Telerate and a managing director at ICAP. He began his career trading money markets, futures and OTC derivatives before running the interest rates swap desk at NCB, NY. He has a bachelor degree from Skidmore College and attended Sophia University in Tokyo.
---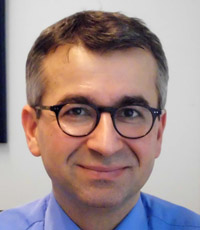 Sven Gentner
US Representative to the European Commission
Since October 2013 First secretary with special responsibility for financial services and EU internal market policy, Delegation of the European Union to the United States
2012-2013 Head of unit for Human Resources and Planning, DG Internal Market and Services, European Commission, Brussels
2007-2012 Assistant to the Director General, DG Internal Market and Services, European Commission, Brussels
2006 Member of the private office of Commissioner Charlie McCreevy, European Commission, Brussels
2004-2006 Coordinator EU-US Financial Markets Regulatory Dialogue, DG Internal Market and Services, European Commission, Brussels
2002-2004 Assistant to the CEO of Allianz Insurance Corporation Bavaria, Munich, Germany
---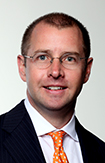 Shawn Bernardo
Senior Managing Director
Tullett Prebon
Mr. Bernardo is a Senior Managing Director of eBroking in the Americas and sits on the North American executive committee at Tullett Prebon. Tullett Prebon is a leading global inter-dealer broker of over the counter securities. Subsequent to joining Tullett in 2006, he has spent the past five years building various electronic and hybrid platforms to promote more efficient markets in Fixed Income, Energy, Credit, FX Options and Rates. He is involved with all strategic investments and partnerships for the electronic business.
Mr. Bernardo started his career in institutional brokerage in 1996 with Cantor Fitzgerald brokering US Treasuries. Mr. Bernardo moved off the trading desk to utilize his experience and knowledge of the US Treasury market in the further development and launching of the eSpeed electronic system. In 2003 Mr. Bernardo moved to ICAP and was responsible for successfully developing the fixed income market share on the Brokertec electronic platform and later was given responsibility and successfully launched their electronic CDS Index platform in Asia and New York.
Mr. Bernardo, a graduate of St. Johns University New York, was a board member of the ConfirmHub and a founding board member and the current Chairman of the Wholesale Market Brokers Association, Americas.
---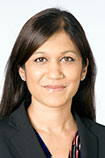 Sonali Das Theisen
Director in Credit Trading
Citigroup
Sonali Das Theisen is a Director in Credit Trading at Citi, where she oversees electronic trading and new market initiatives for Credit Markets globally. Ms. Theisen joined Citi in Aug 2013 from Barclays, where she spent almost 3 years in a similar role.
Ms. Theisen started her career at Goldman Sachs in 2000, where she worked until 2004 as a Credit Derivatives Trader and Marketer. From 2004 to 2008, she worked for Bear Stearns as a Credit Salesperson. Ms. Theisen also worked at Bloomberg LP from 2009 to 2010, where she was the Global CDS Business Manager.
Ms. Theisen graduated cum laude from Harvard University in 2000, with a Bachelors in Economics and Citation in Spanish. She resides in Tribeca with her husband, son, and daughter.
---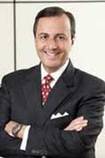 Christopher Ferreri
Managing Director
ICAP
Chris is a Managing Director at ICAP, currently managing the product design, development and deployment for ICAP's hybrid electronic and voice trading systems for the securities and derivatives markets in the US. He has been in the Inter Dealer Broker space for more than 25 years. ICAP is the world's largest interdealer broker with an average daily transaction volume in excess of $2.3 trillion, more than 50% of which is electronic. Across this broad product offering, ICAP's customer base ranges from small regional banks to multi-national corporations, Broker-Dealers and Commercial Banks.
After receiving his B.E. in Electrical Engineering from Stevens Institute of Technology, he began his career as an Engineer for E. I. DuPont de Nemours. In 1984, Chris joined Garban's U.S. Treasury division, and is currently registered with FINRA. During his tenure as a U.S. Treasury broker, he helped design a variety of internal analytic applications as well as participate in the design and development of the proprietary trading systems used at Garban.
It was during his last assignment as manager of the proprietary US Treasury desk that Garban began the move toward interactive electronic trading. Chris was charged with organizing a business line for hybrid electronic and voice trading and began the design, development and ultimate roll out of ICAP's hybrid e-commerce solution, ETC.
The trading platform grew into a separate division of ICAP, developing, installing and maintaining trading systems for US and Foreign Securities, Global Foreign Exchange trading, and a broad variety of money-market instruments. Today, Chris is responsible for trading systems strategy, design and planning for the blending of ICAP's voice brokered Over-the-Counter markets and implementation of electronic trading.
Chris has participated in numerous panel discussions with the Bond Market Association (now SIFMA) and ISDA, as well as presentations in financial markets conferences in London, Mexico, South America, Tokyo and Korea. Chris is the Chair of the Securities Industry and Financial Markets Association Interdealer Broker Advisory Committee, served as the inaugural Chairman of The Wholesale Markets Brokers' Association, Americas, and has represented the industry at conferences ranging in topics from business strategies, technology and regulatory concerns. He is a Board member of the Stevens Institute of Technology School of Systems and Enterprises. Chris is an active subject matter expert for the OTC Derivatives markets and has testified before the US House of Representatives Financial Services Committee as well as the House Subcommittee on Capital Markets.
---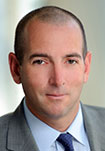 George Harrington, CFA
Global Head
Bloomberg Fixed-Income Trading
George Harrington is the global head of Bloomberg's Fixed Income Trading (FIT) business, the world's largest and most widely used fixed income trading platform. In this position, he is responsible for overall strategy and delivery of FIT, which provides liquidity for more than 150 of the world's leading major and regional/specialist dealers. FIT also provides trading functionality, and straight through processing across all fixed income asset classes including cash bonds, repo, money markets, interest-rate and credit derivatives, mortgages, money markets, and municipal bonds.
Previously, Mr. Harrington was head of Product Management for Bloomberg's Fixed-Income Derivative Trading business, overseeing single and multi-dealer execution services, clearing and legal execution services, and VCON – Bloomberg's Voice trading network.
Prior to joining Bloomberg, he worked at Tradeweb managing the credit default swap execution business and at PriceWaterhouseCoopers where he worked in corporate valuation.
Mr. Harrington holds a Master's degree in Business Administration from Boston College and is a Chartered Financial Analyst.
---


Richard M. McVey
Chairman & CEO
MarketAxess
Richard M. McVey has been Chief Executive Officer and Chairman of the Board of Directors since the inception of MarketAxess. As an employee of J.P. Morgan & Co., one of the firm's founding broker-dealers, Mr. McVey was instrumental in the founding of MarketAxess in April 2000. Prior to founding MarketAxess, Mr. McVey was Managing Director and Head of North America Fixed Income Sales at JPMorgan, where he managed the institutional distribution of fixed-income securities to investors, from 1996 until April 2000. In that capacity, he was responsible for developing and maintaining senior client relationships across all market areas, including fixed-income, equities, emerging markets, foreign exchange and derivatives. From 1992 to 1996, Mr. McVey led JPMorgan's North America Futures and Options Business, including institutional brokerage, research, operations, finance and compliance. He currently serves on the Board of Directors of Blue Mountain Credit Alternatives L.P. Mr. McVey received a B.A. in Finance from Miami (Ohio) University and an M.B.A. from Indiana University.
---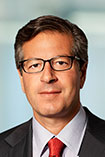 Lee Olesky
CEO & Co-Founder
Tradeweb
Lee Olesky is the CEO and co-founder of Tradeweb. He has an extensive background in managing both investment banking and financial technology companies, in a career highlighted by innovation and the successful introduction of a series of electronic trading companies. Olesky is playing a key role in the debate on the reform of the derivatives markets, providing government agencies with insight into the issues surrounding the move to electronic trading and central clearing.
In his previous role as President of the company, Olesky was based in London, where he spearheaded the company's expansion in the international and derivative markets. Prior to joining Tradeweb, Olesky was the President and founder of BrokerTec, a successful electronic brokerage platform, which was sold to Icap in 2003. Previously, Olesky worked at Credit Suisse First Boston in a variety of management positions, most recently as Chief Operating Officer for the Fixed Income division. Olesky has been named one of the "Top Global Executives and Innovators in Financial Technology" by Institutional Investor magazine for the last 4 years. He has served on a variety of both private and public company boards and currently serves on the boards of Tradeweb, Data Explorers and the international advisory board of the British -American Business Council (BABC).
Olesky has a Juris Doctorate from George Washington University, the National Law Center in Washington D.C.; a B.A. in History from Tulane University; and attended University College in London. He has lectured at leading academic institutions, including Cambridge University and University of California, Berkeley business schools and has provided expert testimony to the US Congress and various regulatory authorities.
Olesky is based in New York City with his wife and three sons.
---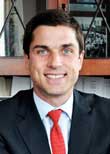 Thomas W. Farley
Senior Vice President of Financial Markets
IntercontinentalExchange
Tom Farley is Senior Vice President of Financial Markets of IntercontinentalExchange (NYSE:ICE). In this role, he oversees the development of initiatives within ICE's OTC financial markets, such as Creditex, ICELink, ICE Chat and FX. Mr. Farley joined ICE in 2007 and previously held the role of President and COO of ICE Futures U.S.
Previous to joining ICE, Mr. Farley was President of SunGard Kiodex, a risk management technology provider to the commodity derivatives markets. Before becoming President of SunGard Kiodex, Mr. Farley served as the business unit's Chief Financial Officer and Chief Operating Officer. Mr. Farley has also held various positions in investment banking at Montgomery Securities and private equity at Gryphon Investors.
Mr. Farley holds a Bachelor of Arts degree in Political Science from Georgetown University and is a Chartered Financial Analyst.
---


Dan Berkovitz
Partner
WilmerHale
Dan Berkovitz recently joined WilmerHale as a partner in the Securities and Regulatory & Government Affairs Departments after more than thirty years of government service in the US Senate, the US Commodity Futures Trading Commission (CFTC), the US Department of Energy, and the US Nuclear Regulatory Commission. He has advised on some of the most important legislative and regulatory initiatives affecting the nation's financial, energy, and commodity markets.
Mr. Berkovitz most recently served as General Counsel of the CFTC from 2009-2013, a period of sweeping reforms where he played a key role in the passage and implementation of the Dodd-Frank Act and advised the Commission in broadening the CFTC's enforcement program. In addition, Mr. Berkovitz supervised the agency's appellate litigation and counseled on administrative, budgetary and operational issues. Beginning in 2011, he served as the CFTC's Deputy Representative to the Financial Stability Oversight Council.
---


Nick Solinger
Chief Marketing Officer
Traina
An experienced growth technology executive, Nick Solinger is responsible for marketing and product strategy at Traiana. Prior to joining the company in 2002, Nick led the team that defined and launched the Traiana Harmony offering, which today is the firm's flagship product and an important infrastructure for FX markets. Before joining Traiana in 2002, Nick held a series of successively more senior roles at business-to-business ecommerce and supply chain leader Ariba Inc. He joined Ariba in 1997 when it was a small but growing start-up, and went on to serve as VP Product Marketing across Ariba's series of enterprise software and on-line service offerings. Prior to Ariba, Nick managed the Americas Application Technology team at Oracle Corporation.
---


Sharon Brown Hruska
Vice President
National Economic Research Associates (NERA)
Sharon Brown Hruska
is Visiting Professor of Finance at Tulane University and Vice President in the Securities and Finance Practice of National Economic Research Associates (NERA). She currently teaches portfolio and risk management in the Energy Institute and the Freeman School of Business. She served as Commissioner (2002-2006) and Acting Chairman (2004-2005) of the US Commodity Futures Trading Commission (CFTC), and as a member of the President's Working Group on Financial Markets. Dr. Hruska has advised exchanges, businesses, and governments on regulation and compliance, and has addressed numerous governmental and financial organizations, including U.S. House and Senate committees, the International Monetary Fund, and the International Organization of Securities Commissioners. Her articles have appeared in
Capital Markets Law Journal
,
Barron's
,
Journal of Futures Markets
,
Regulation
, and other publications. She has held faculty positions at Tulane and George Mason University. She holds a PhD in economics from Virginia Tech.
---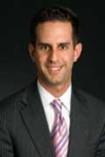 Matthew B. Kulkin
Associate Corporate Finance Securities, Banking and Financial Institutions
Patton Boggs LLP
---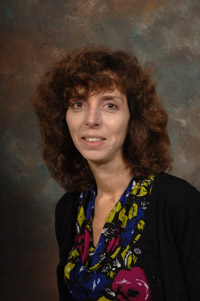 Ivy Schmerken
Editor at Large
Wall Street & Technology
Ivy Schmerken is
Editor at Large
of
Wall Street &Technology
Magazine. Ivy has covered Wall Street for over twenty-five years. As Editor-at-Large for Wall Street & Technology, and previously for Advanced Trading, Ivy is responsible for writing in-depth feature articles, daily blogs and news articles with a focus on automated trading in the capital markets. As an industry expert, Ivy has reported on a myriad number of topics including high frequency trading, algorithmic trading strategies, market structure, electronic trading in fixed income, colocation in data centers, Dodd-Frank regulation and the new derivatives landscape. Ivy meets with software companies and other innovators and writes about cloud computing, OMS/EMSs and other financial technologies.
Ivy was Editor-in-Chief of WS&T from 1993 through the end of 2000 and named Editorial Director in 1999. Ivy was also the founding editor of Financial Trader, a monthly magazine for the institutional trading community. Ivy speaks at industry conferences and has been interviewed by CNN and TechTV.
In 2006, Ivy won a regional award from the American Society of Business Publication Editors (ASBPE) for her column At the Close in Advanced Trading. In 2012, Ivy received a MIN Editorial Award for a single article, "What Went Wrong with J.P. Morgan's $2 Billion Hedge?"
Previously, Ivy was a reporter at Pensions & Investments covering institutional investing. She has also freelanced for publications including Investment Dealers' Digest, The Daily News and American Banker. She has a Bachelor of Arts degree from Brandeis University, Waltham, Mass., with a major in English and American literature.
---

Jeffrey Kutler
Editor-in-Chief
GARP Risk Professional
Jeffrey Kutler is editor-in-chief at the Global Association of Risk Professionals (
www.garp.org
), responsible for its
Risk Professional
magazine and other content published online covering the risk management discipline, its theories, technologies, people and personalities. Jeff joined GARP in December 2008 from
Institutional Investor
magazine, of which he remains a senior contributing editor. At
II
between 2000 and 2008, he served as assistant managing editor, concentrating on banking and capital markets technology, as well as U.S. editor. He has also been editor of the weekly
Securities Industry News
and worked for about 20 years for the daily newspaper
American Banker
and some of its affiliates, rising to the position of executive editor.
---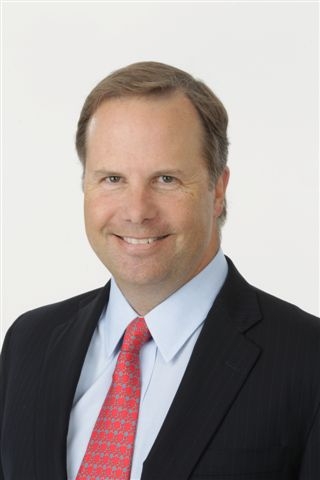 Jim Toffey
Global Head of Electronic Markets
GFI Group
Mr. Toffey joined GFI in 2013 to spearhead GFI's burgeoning services as a global operator of electronic markets for professional traders and market-makers of cash and derivative financial and commodity products. He brings with him extensive knowledge and market leadership in the electronic trading of OTC and listed products. Mr. Toffey founded Tradeweb Markets LLC in 1997, a joint venture with four global banks, and served as Chief Executive Officer and President through 2008. Mr. Toffey received an MBA from the Amos Tuck School of Business Administration and a BA from Dartmouth College. After leaving Tradeweb Markets, he served as Entrepreneur-in-Residence at Warburg Pincus LLC. and went on to found Benchmark Solutions, Inc., where he served as Chief Executive Officer.
---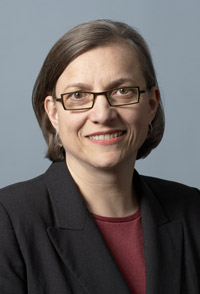 Kim Taylor
President
CME Clearing
Kim Taylor has served as President, CME Clearing since 2004. She is responsible for developing and delivering the company's industry-leading global clearing services, including risk management for both the company's benchmark futures products as well as a diverse suite of over-the-counter (OTC) offerings. CME Group offers OTC derivatives in a broad range of asset classes, including over-the-counter interest rate swaps, credit default swaps, and the company's agricultural, energy, foreign exchange and metals products offered through CME ClearPort. The company also offers OTC clearing services through its U.K.-based clearing house, CME Clearing Europe. Kim joined CME in 1989 and since that time has held positions of increasing responsibility, including leading CME's historic clearing agreement with Chicago Board of Trade, the integration of NYMEX clearing, and the 2011 launch of the company's first non-U.S. clearing house, CME Clearing Europe, based in London.
---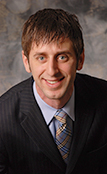 Kevin McPartland
Principal, Market Structure and
Technology Advisory Service
Greenwich Associates
Office Location:
Stamford, CT
Expertise:
Bonds, Foreign Exchange, Commodities, Derivatives
Regions Covered:
Global
Kevin McPartland leads the Firm's market structure and technology advisory service and has nearly 15 years of capital markets industry experience with a deep expertise in OTC derivatives and financial services technology.
Prior to joining the Firm, Kevin was with BlackRock, where he was a Director in the Electronic Trading and Market Structure group. Prior to joining Blackrock, he was a Principal at TABB Group, where he founded and led the firm's Fixed-Income research practice. Kevin also spent time at JPMorgan, UBS and Deutsche Bank in varying capacities.
Kevin earned a BS in Computer Science from Rensselear Polytechnic Institute.
Quoted In:
Bloomberg, CNBC, The Economist, Financial Times, NY Times, Wall Street Journal
---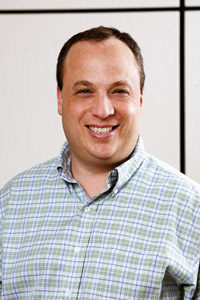 Stuart Wexler
General Counsel of the Americas
ICAP North America, Inc.
Stuart Wexler is General Counsel of the Americas for ICAP North America Inc., responsible for management of the legal and compliance function for ICAP's U.S. and Latin American businesses. Prior to joining ICAP in April 2009, Mr. Wexler was with Merrill, Lynch, Pierce, Fenner and Smith, initially as First Vice President and Head of Fixed Income Compliance for the Global Markets and Investment Banking division, and subsequently, Managing Director and Head of Sales and Trading Compliance for that division. From 1999 to 2005, Mr. Wexler served as Managing Director and Associate General Counsel with Greenwich Capital where he was responsible for providing regulatory and compliance advice to each of the firm's fixed income businesses. From 1997 to 1999 Mr. Wexler was Compliance Counsel with Salomon Smith Barney, and from 1995 to 1997 he was a litigation associate with Simpson, Thatcher & Bartlett. Mr. Wexler was a law clerk to Honorable Charles S. Haight, Jr. Southern District of New York. Mr. Wexler obtained a B.A. in history, magna cum laude, from Yale College, and his J.D., magna cum laude, from New York University School of Law. He was a member of and past Chairman of the FINRA Fixed Income Advisory Committee, and is currently a member of the Treasury Market Practices Group.
---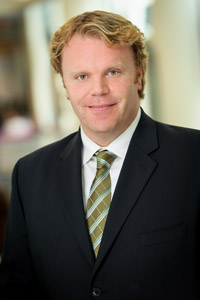 Matthew Leising
Reporter
Bloomberg News
Matthew Leising is a reporter on the market structure team at Bloomberg News, where he covers developments and regulatory matters in the derivatives and fixed-income markets. He's previously worked on the corporate finance, finance and energy teams since joining the newsroom in 2004. He came to Bloomberg after three years at the
Montclarion
newspaper in Oakland, California, and has also written for the
Financial Times
and the
Village Voice
among other publications. The native of Los Angeles has a B.S. degree in biopsychology from the University of California, Santa Barbara and a master's degree in journalism from the University Of California, Berkeley. Leising and his wife live in Brooklyn with their two sons
.
---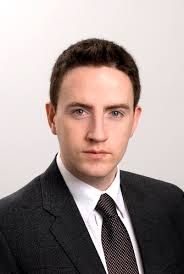 Peter Madigan
Senior Staff Writer
Risk Magazine
Peter Madigan is a Senior Staff Writer for
Risk Magazine
, covering North American derivatives and structured products markets with a special focus on regulatory reform efforts in US swap markets under the Dodd-Frank Act. He began his career in London writing for
Cover Magazine
, the trade publication for the UK life insurance and private health insurance sectors, winning the
Norwich Union Healthcare Medical
Journalism
Award for reporting in the trade media in
2005 and the Most Promising Newcomer award at the British Insurance Brokers Association's Journalist of the Year Awards in the same year. In 2006 he relocated to New York to take a staff writer position with
Operational Risk
magazine, before accepting his current role as New York correspondent for
Risk
, the following year.
---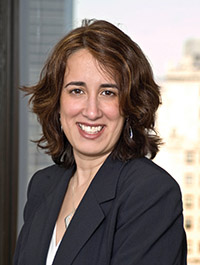 Marisol Collazo
Chief Executive Officer of DDR US
DTCC
Marisol Collazo is the Chief Executive Officer of DTCC's US Swap Data Repository, DDR US. Additionally, Ms. Collazo is responsible for Global Client Outreach and Regulatory Affairs for DerivSERV. Ms. Collazo has been at DTCC for 6 years, bringing with her 15 years of experience in the OTC derivatives market from her previous positions at Bank of America, Deutsche Bank, JP Morgan and Mizuho Capital Markets. Ms. Collazo graduated from New York Law School where she received her Juris Doctor degree in 2002.
---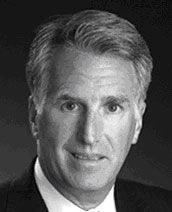 Micah S. Green
Partner
Patton Boggs
As co-chairman of the firm's Financial Services and Tax practice, Micah Green offers clients a full range of experience in market and industry leadership, crisis management, and legislative and regulatory advocacy. He brings together a deep understanding of the policy and political environment with decades of representing the players and products in the financial markets throughout the United States and globally. For the last three decades, he has worked directly with key policy makers who impact the regulation of the financial services sectors, financial products and capital markets, as well as those who draft tax laws and regulations.
Mr. Green joined Patton Boggs in 2007 after serving as president and co-CEO of the Securities Industry and Financial Markets Association, which was formed by a merger between The Bond Market Association and the Securities Industry Association. Mr. Green served as president and CEO of The Bond Market Association for seven years at the time of the merger, leading the full-service trade association in its representation of the largest financial markets in the world, the estimated $48 trillion debt markets, and a diverse mix of over 460 securities firms and banks, multi-product firms, and companies with special market and regional niches. As CEO, he oversaw the Association's expansion across the markets and across the globe, establishing offices in Europe and Asia.
He gained extensive knowledge of the needs of different types of markets, businesses, and products during his 20 years at the Association, increasing the group's membership and global coverage, expanding the range and depth of services available to members through legal/regulatory and market standards and practices initiatives, and shepherding the industry during times of stress (e.g. post 9/11 market issues). His success in bringing together fierce business competitors to collectively pursue responsible practices and policies to strengthen the markets and the reputation of its participants endures as one of Mr. Green's greatest achievements at the Association.
Before joining The Bond Market Association, Mr. Green was tax legislative counsel at MCI Communications, where he was responsible for implementing the federal, state, and local tax legislative effort of the telecommunications company and leading MCI's lobbying efforts during major tax reform. Before that, he lobbied Congress for the National Association of Realtors.
Mr. Green also worked in the public sector, working on Capitol Hill for seven years, including serving as staff director of a subcommittee that had jurisdiction of numerous civil service-related issues, including a federal program to review programs that can be contracted out and the Ethics-in-Government Act.
Mr. Green is also a member of the Firm's Executive Committee.
- See more at: http://www.pattonboggs.com/professional/micah-green#sthash.3UbPwXMG.dpuf
---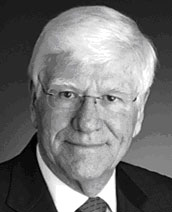 Michael V Dunn
Former Commissioner
CFTC
Senior Policy Advisor Michael V. Dunn works closely with clients as they navigate complex regulatory issues, with a particular focus on the agriculture, energy and financial services sectors. Commissioner Dunn brings extensive experience and insight on effectively and constructively dealing with federal regulators, both in the rule-making process and in compliance and oversight, to his work at the firm. His clients and colleagues at Patton Boggs benefit equally from his deep background in both regulatory and statutory policies governing commodities, energy, agriculture and financial products. In total, Commissioner Dunn has held seven presidentially appointed positions involving oversight of federal regulation or policy, and he leverages that experience for the benefit of Patton Boggs clients.
Prior to joining the firm, from 2004 to 2008, Commissioner Dunn held presidential appointments to two terms as commissioner of the Commodity Futures Trading Commission (CFTC). He was elected by his fellow commissioners to service as acting chairman through early 2010. Commissioner Dunn was also chairman and designated federal official of the CFTC's Agricultural Advisory Committee (AAC), which advised the CFTC on agricultural issues surrounding the trading of commodity futures and options. He also served as under secretary of Agriculture for Marketing and Regulatory Programs, as acting under secretary for Rural Economic and Community Development, and as administrator of the Farmers Home Administration (FmHA) at the U.S. Department of Agriculture (USDA).
Commissioner Dunn has a long involvement in agricultural credit dating back to the late 1970s, when he was the Midwest area director for the FmHA. He was also a member of the professional staff of the Senate Agricultural Committee, specializing in agricultural credit. At the USDA, Commissioner Dunn also served as a member of the Commodity Credit Corporation Board of Directors and chairman of the Rural Telephone Bank Board.
- See more at: http://www.pattonboggs.com/professional/michael-dunn#sthash.V7sdq6zB.dpuf
---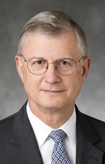 Dexter Senft
Managing Director
Morgan Stanley
Dexter Senft is a Managing Director at Morgan Stanley where he is the Global Head of Fixed Income E-Commerce and the Co-Head of Fixed Income Electronic Trading. In these roles, Mr. Senft oversees electronic market making, electronic distribution and strategic investments. In addition, he serves on Morgan Stanley's Financial Reform Senior Strategy Group and is responsible for strategic planning on Swap Execution Facilities. He joined Morgan Stanley in 2010 from Barclays Capital.
Previously, Mr. Senft was a Managing Director at Lehman Brothers, where he managed their Quantitative Research, Fixed Income Research, Global Economics and E-Commerce areas.
Mr. Senft began his career at CS First Boston, where he managed Fixed Income Research and Product Development. His own research focused on quantitative techniques for the construction and analysis of mortgage securities and interest rate derivatives. He led the product development teams that created several financial innovations, including long-dated corporate zeros, CMOs, asset-backed securities, OTC puts on U.S. Treasury securities, and bonds with equity warrants. In recognition of this body of work, Mr. Senft was inducted into the Fixed Income Analyst Society Hall of Fame in 2004.
Mr. Senft serves or has served on numerous boards including Brokertec, Kx Systems, Markit Group, OTCDerivNet, Securities Hub and Tradeweb. He is on the board of the Orchestra of St. Luke's, and chaired the Advisory Committee for the Center for Computational Finance and Economic Systems at Rice University.
Mr. Senft is a graduate of Rice University with undergraduate degrees in Mathematics and Economics. He is a private pilot, crossword puzzle constructor and tournament bridge player.
---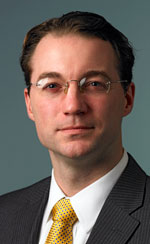 Paul Bauerschmidt
Chief Operating Officer
CME Group
Paul Bauerschmidt serves as Chief Operating Officer of the CME SEF division of CME Group. He is responsible for overall strategy and delivery of the OTC execution markets for CME Group, with a special focus on releasing new products and services to trading and brokerage firms in the global OTC Swap markets.
Bauerschmidt joined the company in 2002 and held leadership positions in Corporate Development and Technology before assuming his current role. Prior to joining CME Group, Paul served in technical roles with Oracle and Intel.
He holds a bachelor's degree in computer engineering from the University of Michigan and an MBA from Northwestern University's Kellogg School of Business. He also completed a two-year Emerging Leaders Program with the Chicago Council on Global Affairs, a public policy and leadership organization.
---
Keith Bailey
Managing Director
Barclays
Keith Bailey is a Managing Director at Barclays in New York, focused on regulatory reform and market structure. He joined Barclays in 2008 as COO for Markets in Asia.
Prior to joining Barclays, Keith spent twenty years at Merrill Lynch from 1987 to 2007, mostly based in New York. Initially a trader of interest rate swaps, he ran the US dollar swap trading book from 1989 to 1997 before moving to Australia to head up Merrill Lynch's fixed income business there. On returning to the US, Keith assumed a variety of positions in front office COO, including as COO for Global Rates In New York and then for Global Commodities based in Houston. He also has experience in futures and derivative intermediation.
He is a qualified lawyer in England and has an MA in law from Trinity Hall, Cambridge. Keith spent seven years on the Board of ISDA, and was its Chairman from 2000-2004.
---
Jon Williams
Managing Director, Co-Head of U.S. Institutional Markets
Jon Williams is Managing Director and Co-Head of U.S. Institutional Markets at Tradeweb. Williams joined Tradeweb in 2004 to oversee the TBA-MBS trading platform following the acquisition of Tradeweb by Thomson Financial.
Williams has more than 20 years of experience in institutional finance. Prior to joining Tradeweb, he was at Bloomberg Markets, where he fulfilled a number of roles in the fixed income division, including managing the development and marketing of fixed income analytics, and overseeing order management systems within the Global Product Strategy Group. Previously, Williams was a mortgage-backed trader at Cowen & Company. He began his career in the financial sector at Thomson McKinnon in 1987. Williams holds a B.A. from Kenyon College.
---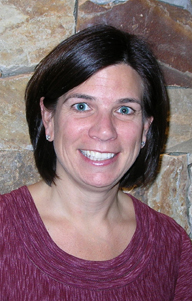 Christine Ayotte-Brennan
Vice President, Associate General Counsel
Fidelity Asset Management
Christine Ayotte-Brennan is Vice President, Associate General Counsel in the Fixed Income Division of Fidelity Asset Management. Fidelity Investments is a leading provider of investment management, retirement planning, portfolio guidance, brokerage, benefits outsourcing and other financial products and services to more than 20 million individuals, institutions and financial intermediaries. Fidelity's Fixed Income Legal team provides legal services to Fidelity's taxable money market funds, municipal money market funds, investment-grade municipal bond funds and investment-grade taxable bond funds as well as institutional accounts.
Ms. Ayotte-Brennan joined Fidelity in 2010 and provides legal support to the taxable bond funds, as well as the global fixed income trading desk with a focus on derivatives. Prior to joining Fidelity, Ms. Ayotte-Brennan worked as counsel at Bingham McCutchen LLP, in Boston from 2006-2010 and an associate at Sullivan & Cromwell LLP, in Washington, DC from 1999-2006.
Ms. Ayotte-Brennan earned her B.S. degree from Boston College and her J.D. from the Columbus School of Law at the Catholic University of America.
---
Michael M. Philipp
Partner
Morgan, Lewis & Bockius LLP
He represents financial services clients in futures and securities transactions and in derivatives regulation, legislation, compliance, and enforcement matters. Mike serves as counsel to domestic and foreign exchanges and clearing organizations, banks, investment managers, brokerage firms, and end-users in connection with exchange-traded and over-the-counter derivative instruments. He has represented foreign exchanges and clearing houses in their U.S. offerings of futures and equity options products and derivatives clearing activities.
Prior to going into private practice, Mike was an in-house attorney for the Chicago Mercantile Exchange, where he served as counsel to the Exchange's regulatory trade practice, compliance, and arbitration committees.
Mike received his J.D. from DePaul University College of Law in 1992 and his B.A., with honors, in Near Eastern languages and civilizations from the University of Chicago in 1981.
---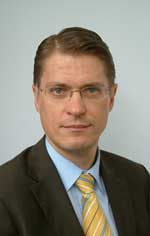 Douwe Miedema
Financial Regulation Team Leader
Reuters News
Douwe Miedema is a senior journalist based in DC, where he leads Reuters' financial regulation coverage. Having joined Reuters in 2000 in Amsterdam, he covered the European Central Bank in Frankfurt and private banking in Zurich. During much of the financial crisis, he headed the investment banking team in London. Before joining Reuters, he was a PR official at the Dutch central bank, which was at the time busy with the start of the single currency.
---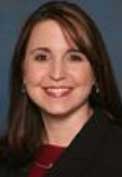 Melissa Slade
Director Financial Services Regulatory Practice
PWC
Melissa is a Director in the Financial Services Regulatory Practice. She has been assisting global banks respond to and operationalize their responses to Title VII of the Dodd Frank Financial Regulatory Reform Act, including preparation for swap dealer registration; implementation of the internal and external business conduct requirements; and execution of swaps transactions on SEFs. Melissa brings a unique skillset to the practice based on her previous experience with the National Futures Association (NFA), the regulator who will handle most of the front-line enforcement of the CFTC's Title VII regulations under the Dodd Frank Financial Regulatory Reform Act.
---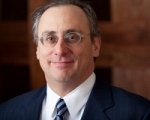 Stephen Merkel
Executive Vice President, General Counsel and Secretary
BGC Partners, Inc.
Stephen M. Merkel is Executive Vice President, General Counsel and Secretary of BGC Partners, Inc..
Mr. Merkel is also the Executive Managing Director, General Counsel, Secretary and Director of Cantor Fitzgerald, L.P. Previously, he was the Director, Senior Vice President, General Counsel and Secretary of eSpeed, Inc., a leader in electronic financial marketplaces and trading technology which merged with BGC Partners in 2008.
Prior to joining Cantor Fitzgerald in 1993, Mr. Merkel was Vice President and Assistant General Counsel at Goldman Sachs & Co., dedicated to the J. Aron Division. Earlier he was an associate with the law firm of Paul, Weiss, Rifkind, Wharton and Garrison. Mr. Merkel is on the supervisory board of the Electronic Liquidity Exchange, a fully electronic futures exchange, and is a founding member of the Wholesale Markets Brokers' Association, Americas.
Mr. Merkel graduated with a B.A. Magna Cum Laude from the University of Pennsylvania and received his law degree from the University of Michigan School of Law.
---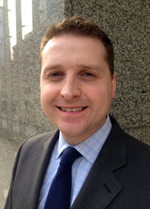 Greg Compa
Chief Compliance Officer
ICAP SEF (US) LLC
Gregory Compa is the Chief Compliance Officer of the ICAP SEF. Prior to joining ICAP, Mr. Compa was a Director and Head of U.S. Futures Compliance at Barclays Capital from 2010 to 2012. Prior to his tenure at Barclays, he served as a Vice President in Compliance responsible for providing regulatory advisory support and oversight for the Futures and Commodities businesses of Morgan Stanley from October 2008 to May 2010, and Lehman Brothers from April 2007 to October 2008. From 2001 to 2007, Mr. Compa was a Trial Attorney in the Division of Enforcement in the New York Regional Office of the Commodity Futures Trading Commission. Mr. Compa obtained a B.A. in history from Monmouth University and his J.D. from Pace University School of Law.
---

Rick Shilts
Former Director, Division of Market Oversight
CFTC
RICHARD SHILTS served as the Director of the CFTC's Division of Market Oversight for 10 years. In his lengthy career at the CFTC, Mr. Shilts has served in numerous senior management roles, and he played a key role in many Commission initiatives and in policy formation including a number of Dodd Frank rulemakings related to trading. Mr. Shilts provided policy advice to the Commission on all matters related to the oversight of regulated futures and swaps exchanges and issues related to derivatives trading and reporting in the U.S. to ensure that the Commission's regulatory programs reflected evolving market conditions. Mr. Shilts has Bachelors and Master Degrees in Economics from Case Western Reserve University in Cleveland, Ohio.
---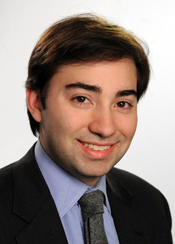 Telis Demos
Staff Reporter
The Wall Street Journal
Telis Demos is a staff reporter of The Wall Street Journal. He covers capital markets and the securities industry for the Money & Investing section. Prior to the Journal he was a U.S. markets correspondent for the Financial Times, and before that wrote for Fortune magazine and The New Republic. He graduated from Columbia University.
---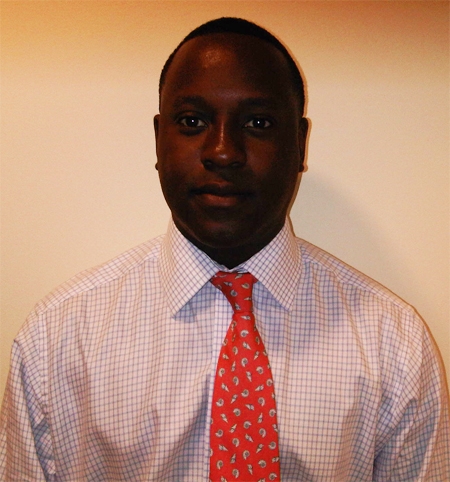 Andrew Kayiira
Director U.S. Public Policy
International Swaps and Derivatives Association, Inc. (ISDA)
Andrew Kayiira is the Director, U.S. Public Policy at the International Swaps and Derivatives Association, Inc. (ISDA) and is responsible for U.S. regulatory policy issues relating to electronic trade execution, mandatory clearing and other implementation of the Dodd-Frank Act. Mr. Kayiira has also previously been the industry liaison on credit derivative initiatives and aspects of collateral management at ISDA.
Prior to joining ISDA, Mr. Kayiira managed DTCC credit confirmations for Citi. His other roles included supervision of a special operations team responsible for key aspects of Central Clearing, Credit Event Management, Multilateral Trade Termination and Compression processes.
Previously, Mr. Kayiira was the head of DTCC credit confirmations at Lehman Brothers. His other roles included that of global manager of the Structured Credit Trade Affirmations team, responsible for the verbal affirmation of credit transactions. Mr. Kayiira has been an active participant in several industry initiatives to increase operational efficiency. In his roles at both Citi and Lehman, Mr. Kayiira served as the firms' lead industry contact on product standardization and initiatives to increase front to back automation within the credit derivative space. Mr. Kayiira was a representative on several key industry credit forums including the ISDA Credit Derivatives Operations Working Group, Credit Event Working Group, Confirmations Improvement Group and various groups which were sanctioned by the Credit Implementation Group, Operations Steering Committee and Credit Steering Committee.
Mr. Kayiira holds a Bachelor of Arts in English Literature from Marist College.
---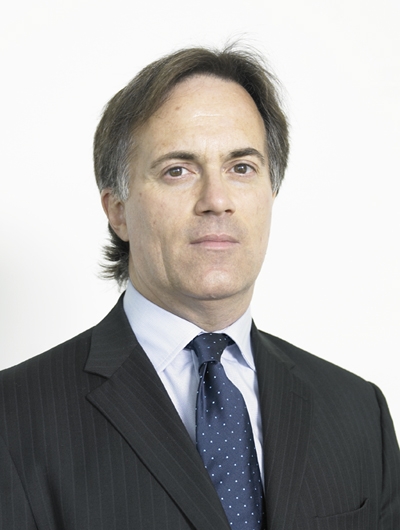 Jeffrey Hogan
Managing Director, Business Development
BGC Partners
As Managing Director for Business Development at BGC, Mr. Hogan is responsible for ongoing business development with clients in Europe and for liaising with government and regulatory bodies globally. Based in London, he has engaged in regulatory, sales, product development and strategic development issues since the formation of BGC in October 2004. Prior to his role with BGC, Mr. Hogan spent 19 years at Cantor Fitzgerald and eSpeed Inc. in New York and London. During this period he managed several derivative and cash brokerage units and was Managing Director of eCommerce at Cantor Fitzgerald. In addition, he managed sales, product development and merger & acquisition activity at eSpeed. Before joining Cantor Fitzgerald and eSpeed, Mr. Hogan served in various trading and management positions at Bankers Trust Company in New York and Manufacturers Hanover Trust in London.
---

Scott Fitzpatrick
Executive Director, Strategy & Business Development
Tradition
Working closely with the global Exec Management team and the business heads to help formulate a business strategy that will ensure that Tradition remain a leading intermediary in the global markets.
Main activities in this role are:
• As part of Traditions management team, I work closely with our internal business units and e-Commerce teams to help develop a strategy that will best prepare Tradition for coming regulatory reform in all geographical regions, giving Tradition an advantage in a revised market structure, versus that of our competitors
• Following developments in US and European Regulatory reform. To understand the process by which reform takes place, develop an understanding of the likely outcome of the EU MiFIR/MiFID/EMIR and Dodd Frank Rule making.
---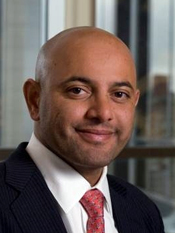 Peter Barsoom
Chief Operating Officer
ICE Clear Credit
Peter Barsoom is Chief Operating Officer of ICE Clear Credit, the wholly-owned credit default swap (CDS) clearing house of IntercontinentalExchange (NYSE: ICE). Mr. Barsoom was named to this post in April 2010. In his role, he oversees all business development and customer initiatives for ICE's U.S. credit derivatives clearing operations.
Prior to joining ICE, Mr. Barsoom was the Deputy Chief Operating Officer at Blue Mountain Capital Management, a multiategy hedge fund. Prior to joining Blue Mountain in 2008, he was Executive Director, Global Wealth Management at Morgan Stanley. Mr. Barsoom has held a variety of senior management positions in the financial services industry between 1997 and 2006 with a focus on marketing, business strategy and development.
Mr. Barsoom earned a Bachelor of Arts degree in International Relations from Colgate University and Master of Arts, Doctor of Philosophy candidate, Department of Politics from Princeton University.
---