Exhibitor Overview
2011 Health Care New York is the 7th Annual New York
conference and show for benefits and health care technology.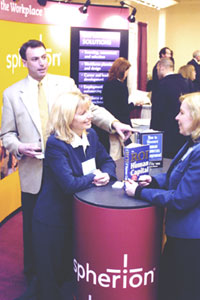 Mark your calendars:
2011 Health Care New York Show
March 7, Roosevelt Hotel, New York
The 7th Annual New York Conference and Show for Health Care and Benefits Technology to serve the benefits marketplace and consumer-driven health care.
Co-produced by Employee Benefit News, this is the only New York event that is 100% benefits.
Employee Benefit News is the leader in Benefits, Health Care and is the producer of the Annual Benefits Management Forum & Expo.
The Benefits New York Show will have the full support of Employee Benefit News in providing editorial resources, advertising and promotion, circulation and distribution. The 2011 Benefits New York will be differentiated from other conferences and trade shows in the following way:
• The Exhibitors and Sponsors will be Benefits, Compensation and Health Care Technology providers that have a stake in the New York benefits marketplace.
• The Show and Conference attendees will be management level executives from corporations in the Northeast. Many of these executives do not have the time or resources to go to out of town shows.
• The Show demographics represent leading Benefits and Health Care decision-makers: 30% vice presidents and executive vice presidents, 30% benefits and health care directors and managers, 20% department managers for health care, compensation, benefits, retirement programs, other staff functions, 10% third party consultants, brokers, advisors, 10% Federal, state and city health care officials, associations, and press.
• Geographical distribution: 75% greater New York, New Jersey, Connecticut market, 20% Northeast area including Boston, Philadelphia, Washington, DC, 5% Chicago, Atlanta, Miami, Toronto, within a 1,000 mile commuting radius of New York.
• This is a no-hassle Show where exhibitors can do their own work. This lowers your total costs and increases your ROI.
• Join this audience with your Health Care and Benefits solutions in the hassle-free Roosevelt Hotel located next to Grand Central Station at East 45th Street and Madison Avenue.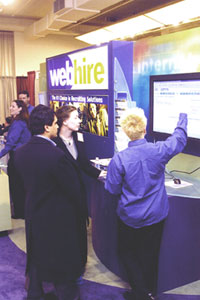 The Roosevelt Hotel is a landmark New York Hotel within walking distance of major New York corporations, financial headquarters, and executive offices of major Fortune 1000 employers. The Roosevelt Hotel is located right next to Grand Central Station. This is a no-hassle facility where exhibitors can do their own work saving additional costs for labor, freight handling and decorations.
The hotel is convenient to subways, commuter trains, and ground transportation and is a popular meeting site for major corporations headquartered in the midtown New York area.
Join us today. Request space by email, fax or phone.
2011 Health Care New York Show
Flagg Management Inc
353 Lexington Ave, New York, NY 10016
(212) 286-0333 Fax (212) 286-0086
flaggmgmt@msn.com
www.flaggmgmt.com/ben