Speakers
2013 Accounting Technology New York Show & Conference
The 5th annual largest meeting of accounting professionals in New York each year.
Rick Richardson, CPA, CITP, CGMA, Richardson Media & Technologies
Dana "Rick" Richardson is president of Richardson Media & Technologies, a multi-media and strategic technology consulting company. Prior to forming his current company, he had a 28-year career in technology with Ernst & Young, the last twelve years of which he served as National Director of Technology. Mr. Richardson has been named to the "Technology 100"- the annual honors list of the 100 key achievers in technology in America and honored by the American Institute of CPAs with a lifetime achievement award for his contributions to the profession in the field of technology. He is a sought after speaker around the world, providing his annual forecast of future technology trends to thousands of business executives, professionals, community leaders, educators and students.
---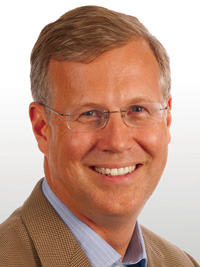 Erik Asgeirsson, President and CEO, CPA2Biz
Erik Asgeirsson was appointed President and Chief Executive Officer of CPA2Biz in November of 2002, after holding key managerial positions at CPA2Biz since the fall of 2000. Previously, Erik held a variety of senior positions at AT&T in sales and operations. In his last role at AT&T, Mr. Asgeirsson was a Sales Director for the Business Services Division where he managed a market segment with revenues of over $100 million and oversaw the roll out of a number of new business services. Erik holds an MBA from The New York University Stern School of Business and a B.S. in Electrical Engineering from George Washington University. Earlier in his career, Erik served as a United States Peace Corps Volunteer in Tanzania.
---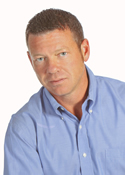 James C. Bourke, CPA.CITP.CFF.CGMA, Partner, WithumSmith+Brown, PC
James C. Bourke, Jr., CPA, CITP, is a Shareholder and Director at WithumSmith+Brown. Mr. Bourke is currently the President of the NJSCPA. He has served on the NJCPA Board of Trustees as secretary, as a member of the NJSCPA Litigation Services, Legal Profession Liaison and Committee Operations committees and as chairperson of the Chapter Operations Committee. Mr Bourke has served as president, vice president, secretary treasurer and director of the NJSCPA Monmouth-Ocean Chapter and also served as chairperson for various Monmouth/Ocean Chapter committees. In addition, he serves on the AICPA's CITP Credential Committee and is the current chair of their State Society Reach Out Committee. He is an active board member of the New Jersey Technology Council and serves on the advisory council of a regional bank. Mr Bourke is a frequent author on CPA firm technology issues for our industry's trade publications and speaks at many state society conferences and seminars throughout the country on topics or current technology trends in CPA firms, as well as the specific technologies effecting our profession. Bourke earned his B.S. in Accounting from Kean University.
---
M. Darren Root, CPA.CITP, Managing Partner, Root & Associates LLC, Bloomington, IN and Executive Editor, CPA Practice Advisor
As the President and founding member of Root & Associates, Darren has over 20 years of tax and accounting experience. Darren's forward thinking has kept his firm at the forefront of the profession by applying leading technology to accounting services to advance best practices. Darren is CEO of RootWorks, a consulting firm specializing in educating small to mid size firms on integrating technology with practice management to accelerate success. As the Executive Editor of The CPA Technology Advisor, Darren has become a strong voice in the industry encouraging CPAs to embrace technology as they develop their practices and serve their clients more appropriately.
Well credentialed and deeply committed to his profession, Darren is a highly respected certified public accountant and a nationally recognized speaker. Viewed as a technology and workflow expert, he is a frequent speaker at several conferences, trade shows, and industry-related events. Additionally, he is a guest lecturer at Indiana University's Kelley School of Business.
Darren holds CPA and CITP (Certified Information Technology Professional) credentials. He is a former AICPA CITP Credential Committee Board member, and has served on the Board of Directors for the Indiana CPA Society.
---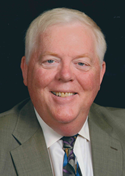 Gregory L. LaFollette, CPA.CITP, CGMA, VP Product Strategy, CPA2Biz,Inc.
Greg is one of the most recognized and respected voices on technology within the accounting profession. He has a broad background in the field, having spent time in private practice, as an executive with a top-tier technology vendor and as an editor of a leading publication keyed to accounting technology. He is also a sought-after speaker at trade shows and conferences.
As Vice President of Product Strategy, Greg is responsible for CPA2Biz's overall product roadmap and leads the development of the company's firm-based cloud solutions.
Prior to joining CPA2Biz, Greg was a consultant to public accounting firms and to technology vendors with a focus on the accounting profession. Additionally, he was the Executive Editor of TheTechGap — the country's first blog specifically created for the tax and accounting profession and for vendors who seek to serve that community, and Senior Manager of Tax and Technology Consulting with the Top 25 firm of Eide Bailly, LLP.
Earlier in his career, Greg served as the Executive Editor of
The CPA Practice Advisor
(formerly
The CPA Technology Advisor
), VP of Product Strategy at ThomsonReuters Creative Solutions, and founding partner at LaFollette, Jansa, Brandt & Co., LLP in Sioux Falls, SD. He served on the AICPA's CITP Credential Committee (Chair), the National Accreditation Commission (ad hoc via the Credential CITP Committee), the Top Technologies Task Force, the TECH+ Planning Committee, and the
Journal of Accountancy Technology
Advisory Board.
Greg completed his professional training at Augustana College (SD) and is a CPA, a CITP, and a member of the AICPA Information Technology Division. He is a graduate and former staff lecturer at the AICPA's National Tax Institute.
He and his wife Kaye have one grown daughter and choose to live in their hometown of Sioux Falls, SD.
---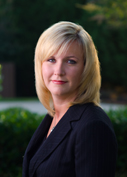 Jennifer Warawa, Vice President, Partner Programs & Channel Sales,Sage North America
Jennifer Warawa is Vice President of Partner Programs and Channel Sales at Sage North America and heads the Sage Accountants Network program. Jennifer's passion is to partner with consultants, accountants, and bookkeepers to provide products, services, tools, training, and resources that make a difference in their business or firm, and support them in delivering an extraordinary experience to their clients. Prior to working with Sage, Jennifer owned her own business for 12 years providing accounting, bookkeeping, and consulting services, software training, and implementation as well as business / financial planning and marketing. Jennifer made the Accounting Today Top 100 Most Influential People in Accounting in 2010 and 2011 and was also recognized on The CPA Practice Advisors Top 40 Under 40 list in 2010, 2011, and 2012.
---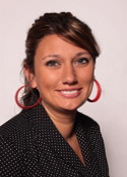 Milla Austin, CPA, EA, CITP, Sales Training Manager, CCH, a part of Wolters Kluwer
Milla Austin, CPA, EA, CITP, sales training manager for CCH, a part of Wolters Kluwer, has over 10 years of tax and accounting experience. Milla sits on the CalCPA council, Member of the CalCPA State Technology Committee, and is the Sacramento Scholarship Chair. She has helped hundreds of firms implement technology and paperless initiatives. In addition, Austin has spoken for numerous accounting conferences, trade shows and Web-based classes, as well as taught at the University of California-Davis.
---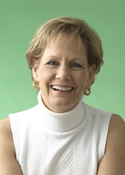 MB Raimondi, CPA.CITP, MS Taxation, Advanced QuickBooks Certified ProAdvisor and Intuit Solution Provider
MB (Mary Beth) Raimondi, CPA, CITP, MS Taxation is an Advanced QuickBooks Certified ProAdvisor as well as an Intuit Solution Provider. She holds certifications in Enterprise and POS and is a Sleeter Group Certified Consultant and a member/instructor of the National Advisor Network. She is also a charter member of the Intuit Training/Writing Network. She has used QuickBooks since the DOS version and has been teaching QuickBooks nationally to both end users and accountants/consultants since 1999. The focus of her practice in Trumbull, CT has migrated from a full time tax and accounting practice to mainly QuickBooks consulting, 3rd party integration and training.
---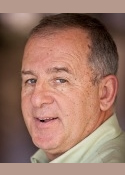 David A. Bergstein, CPA, CITP, Director of Strategic Relationships, CCH, a part of Wolters Kluwer
David Bergstein, CPA, CITP is Director of Strategic Relationships for CCH, a part of Wolters Kluwer. David has been in the tax and accounting industry for many years and has been a practicing accountant for over 20 years. While at the IRS he held various positions: Agent, Trainer, Speaker, and Chief Technical Section. He received his CPA and an MA in Taxation from Long Island University's CW Post College. David was an accounting professor at Suffolk County Community College in New York for over 15 years. In addition, he has served on the AICPA Top Tech Technology Team and presently is a member of the FICPA Business Technology Section and the Financial Literacy Committee. He is also an AICPA CPA Ambassador. David is well-known as a speaker and trainer in the field of utilizing new technology to improve the efficiency of operations in tax, accounting, practice management, and general operations of the accounting process. David is a happy grandfather who tweets on twitter while rollerblading. His hobbies include bicycle riding, tennis, and staying up to date on technology. If you are looking to keep up with him you can find him on Facebook or his twitter account.
---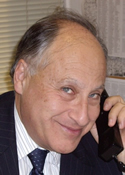 Max T. Krotman, J.D., Managing Partner, Globalforce International, Inc.
Max Krotman, JD, Managing Partner of Globalforce International, is a distinguished attorney, specializing in sales, mergers, and acquisitions. After graduating Columbia Law School with highest honors (Law Review; Harlan Fiske Stone Scholar), Mr. Krotman became an associate at Cravath, Swaine & Moore, one of the most respected law firms in the country. While at Cravath, he completed billion dollar transactions for Fortune 500 clients.
He has orchestrated accounting practice affiliations with values ranging from $50,000 to as much $11,000,000. Large or small, every client gets Mr. Krotman's full attention and the total use of his impressive skills.
In the last decade, Mr. Krotman has concentrated on evaluating tax and accounting practices and advising clients on how to maximize their value. He is the author of numerous articles and the definitive book on the subject. He has written for many Accounting Journals across the country and co-authored for PPC, Buying and Merging CPA Firms. His vast knowledge and hard work have made him the outstanding authority on all facets of this field.
---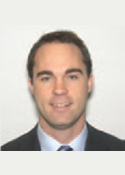 Justin M. Schafer, Regional Business Development Officer, Bank of America Practice Solutions
Justin is the Regional Business Development Officer for Bank of America Practice Solutions new CPA Division. Justin specializes in CPA specific financing for practice sales and purchases, office improvements and expansion, business debt consolidation, equipment financing, lines of credit and commercial real estate. Prior to joining Practice Solutions, Justin practiced law as an associate in the Business, Corporate & Securities divisions at the regional law firm of Brouse McDowell. Before his employment at the law firm, Justin served as an extern for the Honorable Judge Edmund A. Sargus, Jr., of the U.S. District Court for the Southern District of Ohio. Since 1996, Practice Solutions has assisted over 25,000 professionals in starting or acquiring a practice. Overall, Practice Solutions has more than 57 million customers as well as nearly 500 business relationships with medical, dental and veterinary and soon to be CPA Associations. Practice Solutions philosophy is simple: serve CPA's by offering them the opportunity to enjoy superior value with exceptional service.
---

Daniel Hood, Editor-in-Chief, Accounting Today
Daniel Hood is editor-in-chief of Accounting Today, where he has worked for 16 years, including 14 as managing editor. A graduate of Georgetown University, he has also served as a business editor for the New York Daily News, and as a production editor for The Wall Street Journal Europe. He is the author of five novels and a guidebook to New York City.
---
Jim Baker, Publisher, CPA Practice Advisor
Publisher of
CPA Practice Advisor
, Jim Baker manages the overall direction of the magazine, web site, newsletters and events. Bringing over 11 years of experience, Baker has over seen the rebranding of the publication, re-launch of the web site and launched
CPA Weekly Advisor. CPA Practice Advisor
is the definitive source of information for tax and accounting professionals in public practice. Baker focuses on delivering the information accountants need to adopt new techniques and technologies into their firms. This allows accountants adapt their business practices to better manage and grow their practice. Even practitioners in private practice find
CPA Practice Advisor
a highly valued resource.
---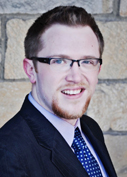 Jordan C. Kleinsmith, Product Management, Enterprise, Thomson Reuters
Jordan C. Kleinsmith is a member of the Enterprise Product Management team within the Tax & Accounting Business of Thomson Reuters, where he has served in a number of roles in his nearly seven years with the organization – ranging from technical support and training to sales. Jordan now works alongside colleagues from a variety of functional units to deliver quality solutions via the CS Professional Suite, focusing specifically on the tax compliance needs of the profession's largest tax and accounting firms. Jordan is a graduate of Hillsdale College and lives in Tecumseh, Michigan with his wife and two daughters
---
Rick Telberg, President, CEO, Bay Street Group LLC
Rick Telberg brings a unique background and perspective to the accounting, tax and finance community. He is a veteran editor, publisher, media executive, analyst and commentator on the profession. As principal and founder of Bay Street Group LLC, Mr. Telberg develops and builds research, marketing, communications, e-commerce and custom publishing strategies and programs for accountants and the vendors who support them.
But he is probably best known currently for his work at the American Institute of Certified Public Accountants, where he is Editor at Large, Director of Online Content and Editorial Director of Custom Publishing. His weekly At Large column in the AICPA Insider is the most widely read commentary in the profession, distributed electronically to all members of the Institute. And his most recent research and commentary can be found at his web journal, www.telberg.com.
---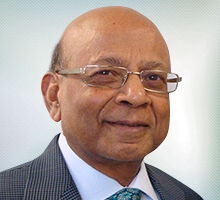 Chandra Bhansali, President, AccountantsWorld
Dr. Chandra Bhansali, Ph.D., is co-founder of AccountantsWorld with his wife Sharada Bhansali. Both have been serving the accounting profession for the past 25 years. AccountantsWorld is a leader in developing a new breed of web-based accountant-centric solutions that let accountants work collaboratively with their clients while remaining in full command. This new capability helps accountants gain better control over their client engagements, save time, better serve their clients, and grow their business. For the past five years, Chandra has been named one of the 100 Most Influential People in Accounting by Accounting Today.
---